-- Post-loan on-site inspection on projects under operation in Shaanxi Province
Under the guidance of the spirits of the 19th National Congress of CPC, China Clean Development Mechanism Fund (hereinafter referred to as "the CDM Fund") Management Center actively carried out post-loan on-site inspection on clean development concessional loan projects of the CDM Fund (hereinafter referred to as "the CDM concessional loan").

From July 19 to 20, the Management Center and Finance Bureau of Shaanxi Province carried out post-loan on-site inspection on Xi'an Integration (Xianyang) Culture and Sports Functional Zone Road Lighting and Energy Conservation Construction Project of Beiyuan New Town Development CO., Ltd. (hereinafter referred to as "Beiyuan New Town") in Xianyang City, Shaanxi Province. This project adopts solar-energy street lamps and high-efficient LED lighting equipment to take place the traditional HPSL (high pressure sodium lamp). As the core component of the project, LED lamps are long service time and high power generation efficiency. The project belongs to the category of energy conservation and energy efficiency enhancement. By transforming street lamps, the project lowers power consumption and further realizes greenhouse gas emission reduction.

The Management Center adopted ways of visiting the progress of on-site project construction, holding seminars with project units and checking relevant materials to carefully review the basic conditions of project owners, capital arrival and utilization conditions, project construction status, financial status, operation condition and credit status of the enterprise taking charge of the project and capital security of the CDM fund. For the time being, the enterprise is operating normally. The project had been fully funded. Capital was put into project consumption as schedule. Interest payment is now going on regularly. Equipment purchased through this project and project implementation both are running under normal condition. Up to now, the enterprise has already completed the installation of over 2,000 units of street lamps.
By inspection, it's considered that the on-going Beiyuan New Town Project in Shaanxi Province is basically in normal condition and related risks are under control. In the future, the Management Center will continue to strengthen project post-loan management work and prevent capital risks.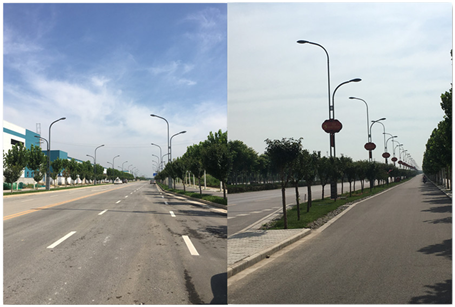 From : China CDM Fund
Author: HT-home Page Views :